Welcome to Elva Pharma
ELVA Pharma co.,Ltd is one of the leading wholesalers and distributors of pharmaceuticals, healthcare products, and medical devices. We work with major players in the pharmaceutical industry to provide its clients with tailor-made services to better satisfy their needs. Our company mainly work with local and foreign distributors and wholesalers, public and private hospitals, clinics, and retail pharmacies.
Thanks to many years of experience in the pharmaceutical trade, we can provide our clients with a fully integrated assistance that includes market analysis, registration, sales, and distribution.
Mission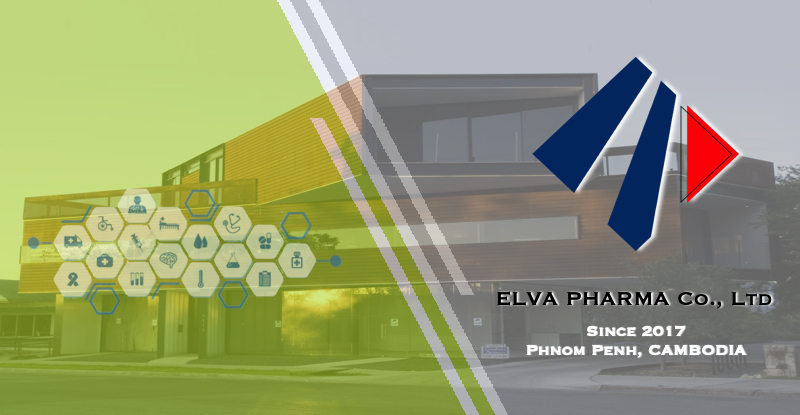 Since 2017, professionals at ELVA Pharm co., Ltd have always striven to maintain highest quality standards. Customer & Supplier satisfaction have been the company's top-most priorities. Over the next decade, the company intends to extend its branch network for the distribution of Super Specialty Drugs to pan Cambodia in the long term period. The company's unique selling point of Right Time, Right Price, Right Availability and Right Quality must keep benefitting Hepatitis, Cancer, HIV, Gastroenterology and Hepatology Patients across the globe.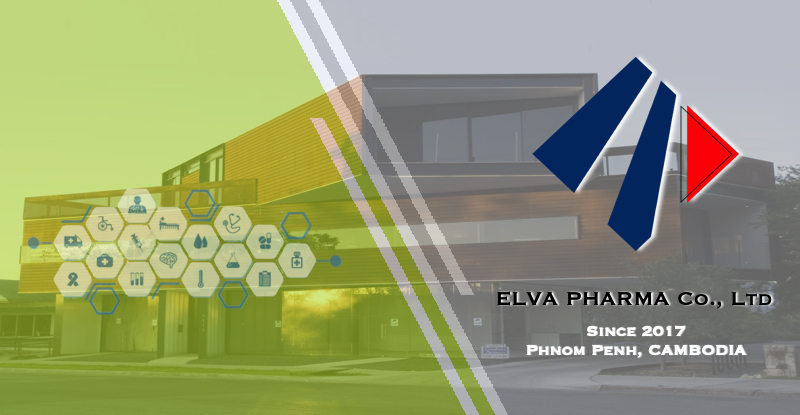 Our Products
Pharmaceutical Products
C.B Milk of Magnesia

Magnesium hydroxyde

DROVERT-M

Drotaverine hydrochloride and Mefenamic acid

MELATONIN

Melatonin 3mg supplement
Medical and Wellness Devices
Esophageal Manometry

Vital Signs Patient Monitor

NIBP and SpO2 monitoring Compact and flexible appearance Built-in rechargeable lithium polymer battery

ECG 12 Channel

12-lead simultaneous acquisition Record mode: Manual/Auto mode: Arrhythmia/Interpretation

9 Data transfer to PC via USB interface, PC-based data management and analysis

infusion Pump

Alarm pressure Audible and visual alarm Bubble detector